The Ovarian Cancer Screening Program
at The University of Kentucky
When ovarian cancer is discovered early, women can be cured with existing treatment methods. However, as the disease progresses, survival rates drop sharply. Therefore, ovarian cancer is a curable cancer but must be detected early to achieve extended survival. An early detection trial which offers free annual screening by transvaginal sonography (TVS) is the main focus of the Ovarian Cancer Screening Research Program located in Lexington, Kentucky. Over 41,000 participants have received more than 235,000 free TVS screens in this program which delivers over 1000 screens a month. TVS detects virtually all small ovarian cancers and preliminary results indicate that it reduces ovarian cancer deaths in the group screened. We have included a short informational video below and and links to the left to offer further information about the work of the program and receiving free screenings. This page is maintained by Dr. Edward J. Pavlik  Email:  epaul1@.uky.edu or  ejpavlik@gmail.com  http://ovarianscreening.info/    1-800-766-8279   M – F 8:00 a.m. to 4:30 p.m.

Watch Ovarian Cancer Screening Program in Educational & How-To | View More Free Videos Online at Veoh.com
Ovarian Cancer Symptom Diary App 
The Ovarian Cancer Symptom Diary App will help you learn about the risks, signs and symptoms of ovarian cancer. This first-of-its-kind application allows a woman to track symptoms that could indicate ovarian cancer, and alerts her if she should make an appointment with her doctor for further testing.
1.Track symptoms of ovarian cancer
2.Create your personal risk profile
3.Email yourself a full symptom report
4.Update your account from your smartphone, iPad or computer
Resource Links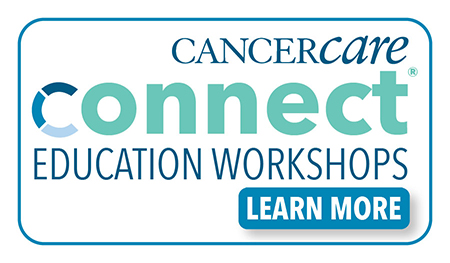 Chemotherapy and Beyond -Scott Hamilton's chemotherapy site offers the latest chemo information for cancer patients and their families, caregivers and friends.
NEW RELEASE HELPS CHILDREN HAVE A BETTER UNDERSTANDING OF WHAT TO EXPECT WHEN A LOVED ONE HAS CANCER
Ovarian Cancer T-Shirts and Gifts
http://www.cafepress.com/buy/ovarian+cancer/-/go_0
The Cancer Crusade: Fighting Cancer with Hope and Humor
http://www.thecancercrusade.com
ASSIST-Ovarian.com is a Web site designed to provide information about the ASSIST-1 and ASSIST-3 clinical trials for women with recurrent ovarian cancer. Both of these Phase 3 trials are studying TLK286, an investigational cancer drug discovered and developed by Telik, Inc ("Telik")
Johanna's Law: The Gynecologic Cancer Education and Awareness Act (H.R.3438) is designed to change this deadly status quo. Sponsored by Representatives Sander Levin (D-MI) and Kay Granger (R-TX), Johanna's Law would create a federal campaign of gynecologic cancer education designed to improve early detection and when possible, help women reduce their risk of contracting these cancers.
Ovarian Cancer Programs Discussion Group. First hand information from actual survivors located all over the world. Email or Digest Forms available. Over 1251 Members.
http://listserv.acor.org/archives/ovarian.html
Ovarian Cancer National Alliance (OCNA). Nationally set up advocacy/support network. Annual Conferences each September.
Ovarian Cancer Network. Has a discuission group too.
CONVERSATIONS! Great newsletter to sign up for via snail mail. Free and published monthly by an ovarian cancer survivor.
National Ovarian Cancer Coalition (NOCC). Nationally organized group for advocacy/support. 888-OVARIAN
Treatment of Recurrent Disease Q&A Deborah Armstrong, M.D., Medical Oncologist
Treatment of Recurrent Disease Q&A
Family and Medical Leave Act US Department of Transportation
http://www.dol.gov/dolesa/fmla.htm
Updates on Clinical Trials for Ovarian Cancer
MD Anderson Cancer Center, Houston, Texas
http:www.mdanderson.org/patients_public/clinical_trials/
E-mailed newsletter with oncology's latest developments.
http://www.cancereducation.com/cancersyspagesnb/splash.cfm
Checking out what's legitimate in doctors and products.
Fox Chase Cancer Center
Research your medications!
FORCE:Facing Our Risk of Cancer Empowered Hereditary Breast & Ovarian Cancer Information
http://www.cancerpage.com
Ovarian Cancer Research Fund. Celebrity/National promotions of ovarian cancer events.
Online survey of 1,100 women and what we need to do to promote early detection.
htttp://www.geocities.com/sandipn/ovariancancer4.htm
Do's and Don'ts of Doxil – First hand experience written
Cancer Link USA/ Ovarian Cancer Information
http://www.cancerlinkusa.com/ovarian.htm
Cancer Net
http://www.cancernet.nci.nih.gov
An exhibit by John Magnan, viewing ovarian cancer through the art of sculpture.
http://bodyimage-bodyessence.com
National Cervical Cancer Coalition Website: Advocacy and Education
National Coalition for Cancer Survivorship
The Neuropathy Association
Patient Advocacy Foundation
http://www.patientadvocate.org
American Cancer Society
Cancer Care, Inc.
Center for Patient Advocacy
http://www.patientadvocacy.org
Gilda Radner Famillial Ovarian Cancer Research
Gilda's Club
Gynecologic Cancer Foundation
Health Insurance Association of America
Social Security Administration
The University of Texas
MD Anderson Cancer Center http://www.mdanderson.org
The Wellness Community
Marsha Rivkin Ovarian Cancer Research Center
Lombardi Cancer Center
http://lombardi.georgetown.edu
Eyes on the Prize
SHARE: Self Help for Women with Breast or Ovarian Cancer
http://www.sharecancersupport.org
Hospice Related Links
Midwest Bioethics Center
Life Project
Hospice Patients Alliance
http://www.hospicepatients.org
The links below are Resources at www.cancer.gov
What You Need To Know About Ovarian Cancer Ovarian Cancer: Treatment What You Need To Know About Cancer of the Cervix Cervical Cancer Home Page What You Need To Know About Cancer of the Uterus How Sarcoma of the Uterus is Treated
Telephone Support
American Cancer Society 800-227-2345
AIRLIFELINE 877-261-5433
AIR CARE ALLIANCE (888) 260-9707 If you are looking for out of town transportation, check out the Air Care Alliance. The Air Care Alliance is a nationwide league of humanitarian flying organizations dedicated to community service. Call (888) 260-9707 or visit their website, www.aircareall.org.
CONTINENTAL CARE FORCE 281-261-6626 Provides FREE air transportation to medical patients with financial need.
CANCER CARE Financial Assistance-Clinical Trials 800-813-4673 Cancer Care's specially trained oncology social workers can work with you to find appropriate resources in your community to get you to treatments. Additionally, CancerCare offers limited financial assistance for transportation related expenses. Cancer Care National Office, 275 7th Avenue, New York, NY, 1000
CONVERSATIONS Ovarian Cancer Survivor Newsletter 806-355-2565
DREAM FOUNDATION Grants wishes to terminally ill adults 805-564-2131
FORCE Support for women at risk of breast and ovarian cancer due to family history of cancer or BRCA mutation. 954-255-8732
GILDA'S CLUB Family and Peer Support 888-445-3248
GYNECOLOGIC CANCER FOUNDATION Find a Gynecologic Oncologist 800-444-4441
NATIONAL CANCER INSTITUTE Cancer Information Service (statistics) 800-422-6237
OVARIAN CANCER NATIONAL ALLIANCE (OCNA) Legislative Advocacy 202-331-1332
OVARIAN CANCER RESEARCH FUND (OCRF) 800-873-9569
SHARE Self-help for women with breast or ovarian cancer 866-891-2392
THE WELLNESS COMMUNITY Psychosocial Support 888-793-9355
WOMEN'S CANCER NETWORK Informative, Interactive Web Site (www.wcn.org) 312-644-6610
For more resources contact the National Ovarian Cancer Coalition at 888-OVARIAN.